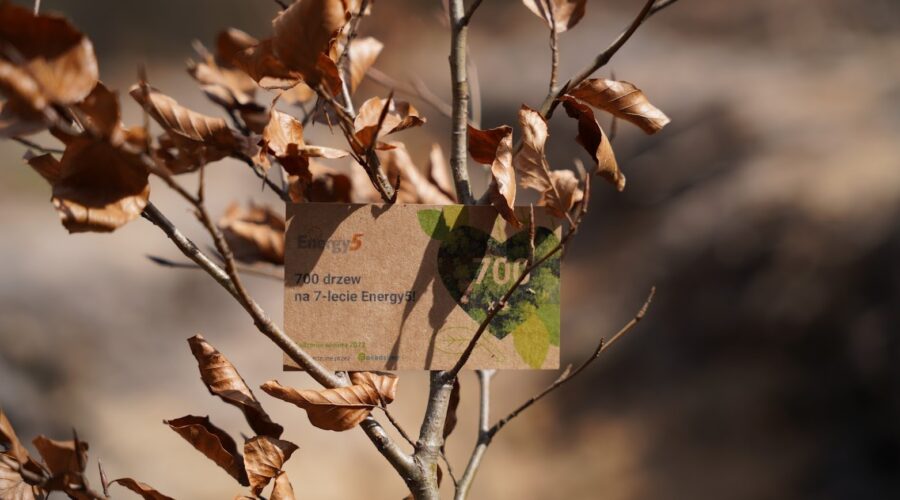 We planted 700 trees for the 7th anniversary of Energy5!
One hundred trees for each year of the company's operation. A total of 700 birch trees planted in the Gostynin commune.
As a result of human activity, billions of tons of CO2 are constantly released into our atmosphere. The latest report by the International Energy Agency (IEA) shows that in 2021 the global CO2 emissions were the highest in history. It reached over 36 billion metric tons, increasing by about 6% compared to the previous year!
For this reason, we care more and more about the consistent reduction of CO2 emissions and stopping climate change. That is why this year we decided to celebrate the 7th anniversary of the company in a completely different way, by implementing the project of planting 700 trees in an area of ​​777 m2 of forest.
New tree seedlings appeared in the Gostynin commune, where the Energy5 branch is located. It is an excellent investment for future generations. Mature trees will absorb around 4,200 kg of CO2 per year and produce oxygen for 469 people!