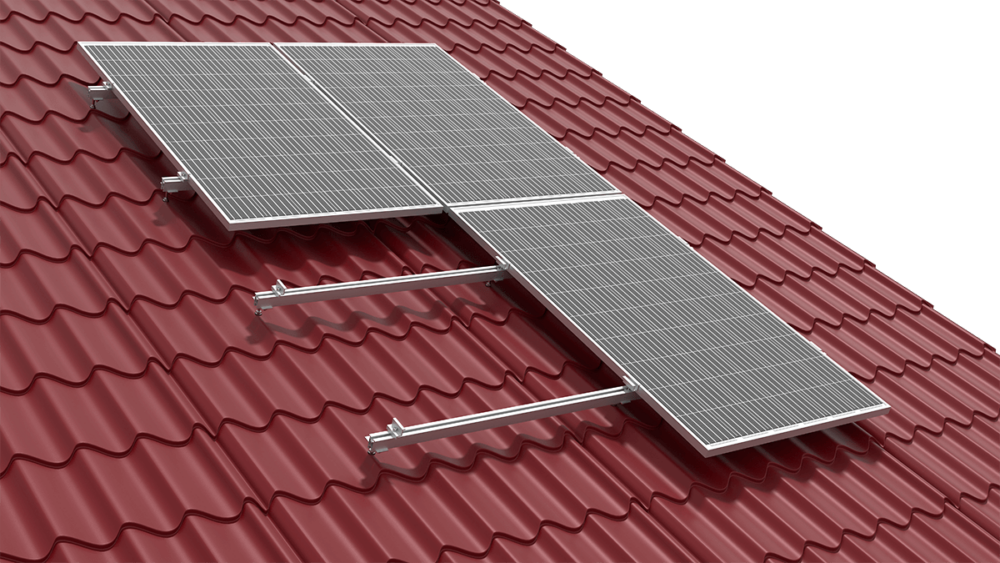 Pitched roof systems
SYSTEM FOR A ROOF COVERED WITH METAL TILES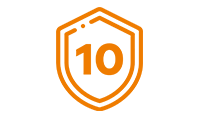 10 year warranty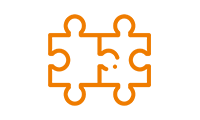 can be used for glass-glass modules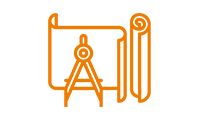 a customised design of a structure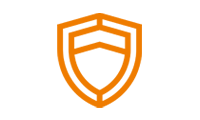 exceptional resistance to corrosion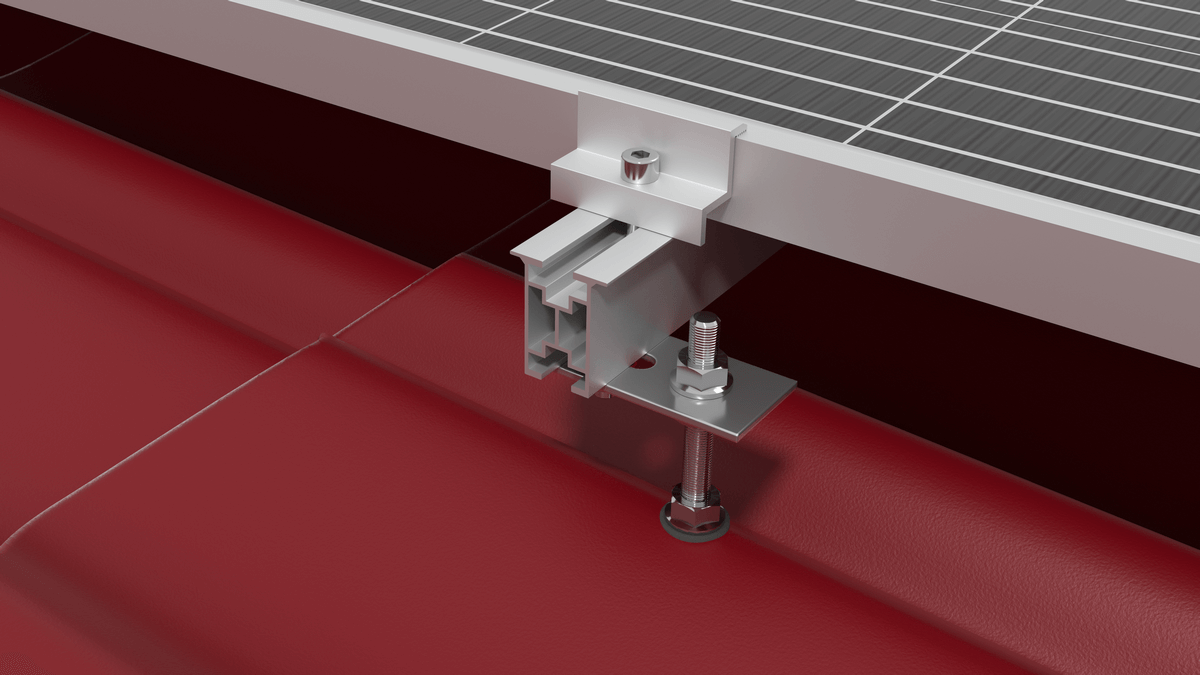 Product description
A complete system for fixing of PV modules on a pitched roof covered with metal tiles.
The structure made of high quality aluminium profiles and connecting elements of stainless steel. Fixed to rafters with double threaded bolts with EPDM sealing ensuring tightness of roof decking. An option for vertical or horizontal installation of modules. The structure adopted to glass-glass modules.
The support structure for photovoltaic modules, tested as a kit, ensures safety of use and guarantees a long-term smooth operation of the system.
The technical characteristics are confirmed by the Polish Technical Approval issued by the Building Research Institute.