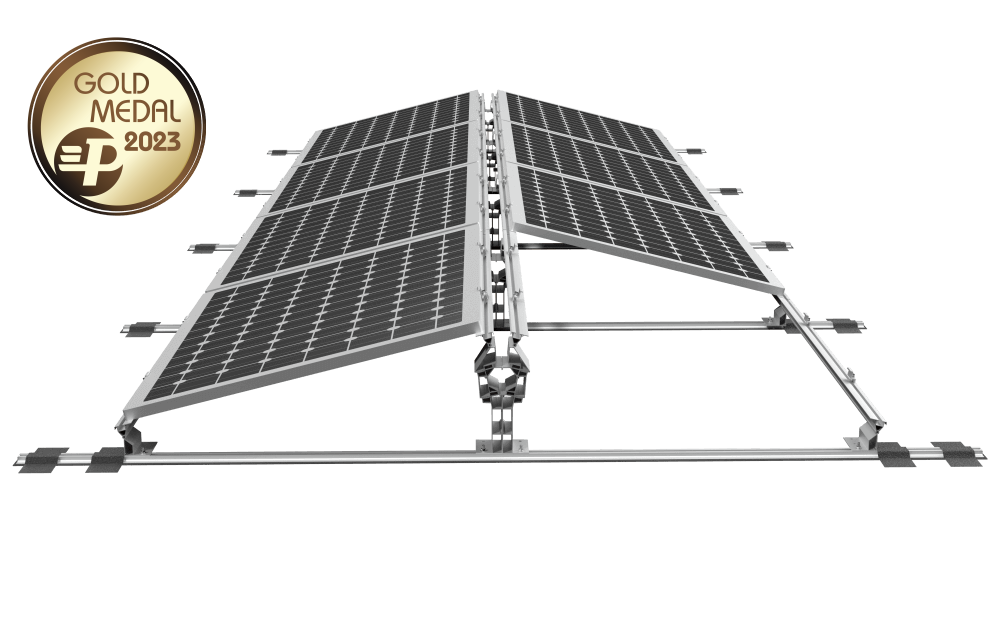 Flat roof systems
AERO EW – increased height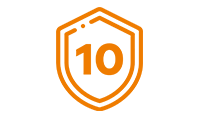 10 year warranty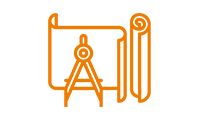 increased structure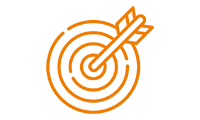 precise adhering to the module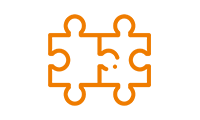 many configurations of the system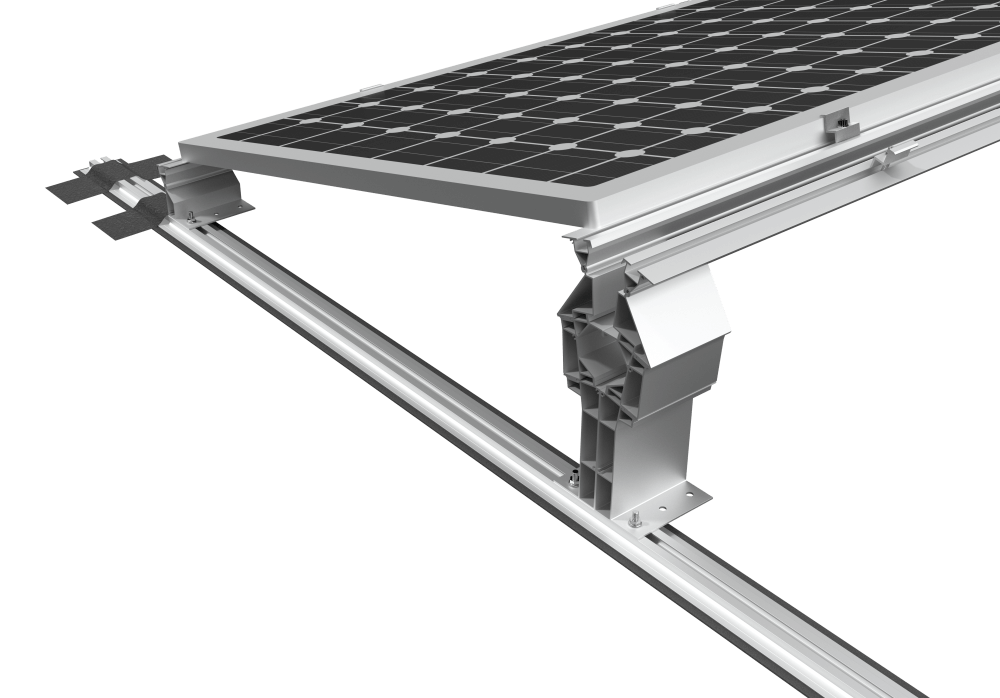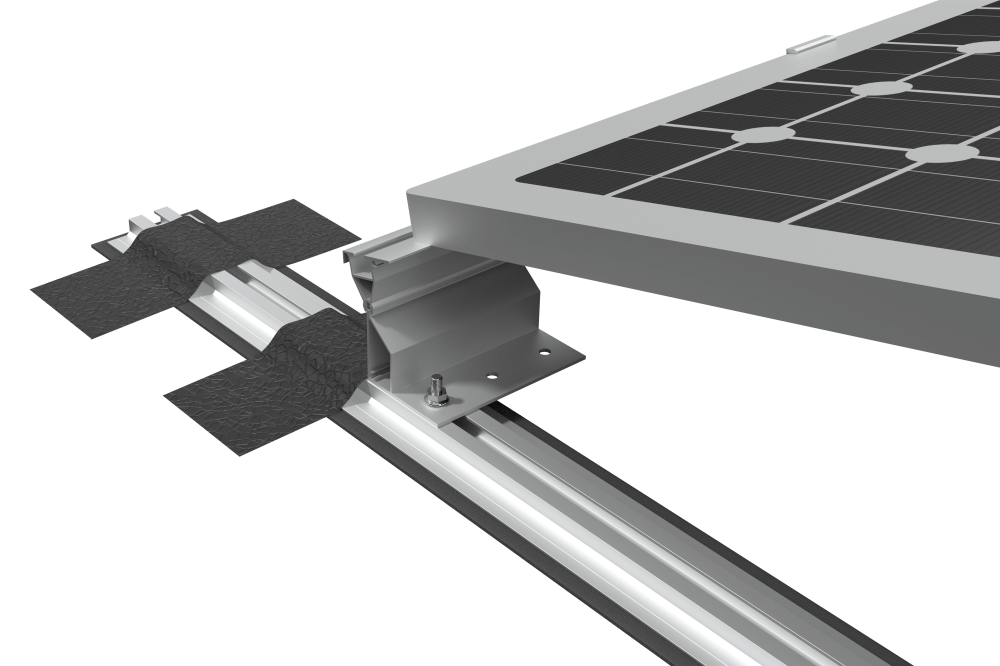 Product description
erodynamic systems on a support of the increased height allow to maintain a 10-centimetre distance between the module frame and the roof surface. The systems include individually designed AERO profiles. Special connections in profile joints enable adjusting rotation to ensure precise adhering to the module surface. New profiles enable development of systems in many configurations, which are suitable for ll modules currently available in the Polish market.

The systems of the increased height for a flat roof ensure better air circulation and protection of cables, thus guaranteeing that fireprevention conditions of module manufactures are met. The systems provide for a safe installation of large modules, along their long or short side alike. However, it should be noted that horizontal installation of large modules along their short side is only possible when the module manufacturer allows that.
The aerodynamic systems from Energy5 guarantee no interference with the roof decking and very low surface load. Their specific design, providing for an insular layout and permanent connection of the rows, allows creating a stable construction and prevents occurrence of local overload points.