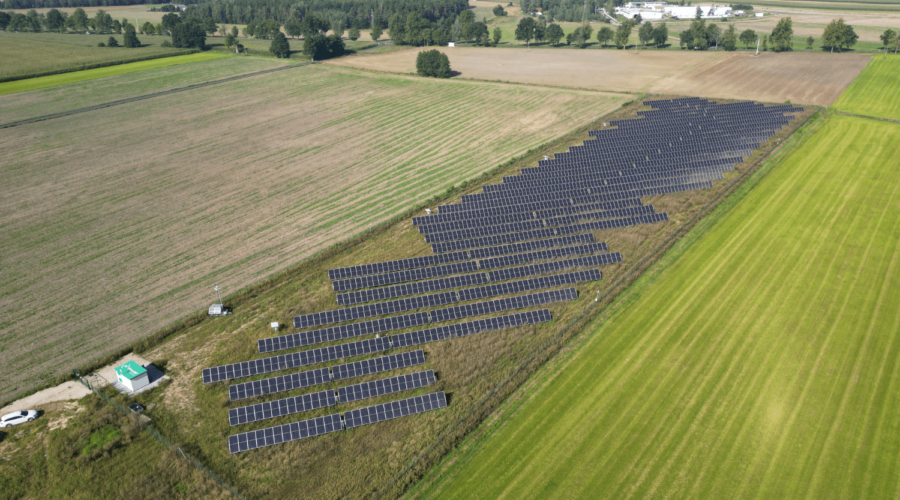 Energy5 produced 100MW photovoltaic trackers
A year has passed since we commercialized the effects of our advanced, two-year work on introducing innovative photovoltaic trackers to the market. Today, we can share our achievements with great satisfaction: we have produced and delivered systems following the sun with a total power of approximately 100 MW, and as many as 60% of these investments have already been launched and are generating profits!
We present investments on which our PV trackers are currently working. It is worth noting that we are the only manufacturer of PV structures on the Polish market that has introduced innovative tracker systems for large-scale farms to its offer and actively sells them! Thanks to them, our customers increase their electricity yields by up to 30%, and the use of bifacial modules clearly enhances this effect! This is a revolution that has never happened before in our industry.
Energy5 strives for a sustainable future and our achievements above are clear proof that we are a pioneer in implementing innovative solutions. We would like to sincerely thank our team for their hard work and our current customers for their continued trust as we create the future of renewable energy together.
It is also worth emphasizing that the uniqueness of our trackers was appreciated by the MTP Group, which honored this solution with a Gold Medal!
20.09.2023