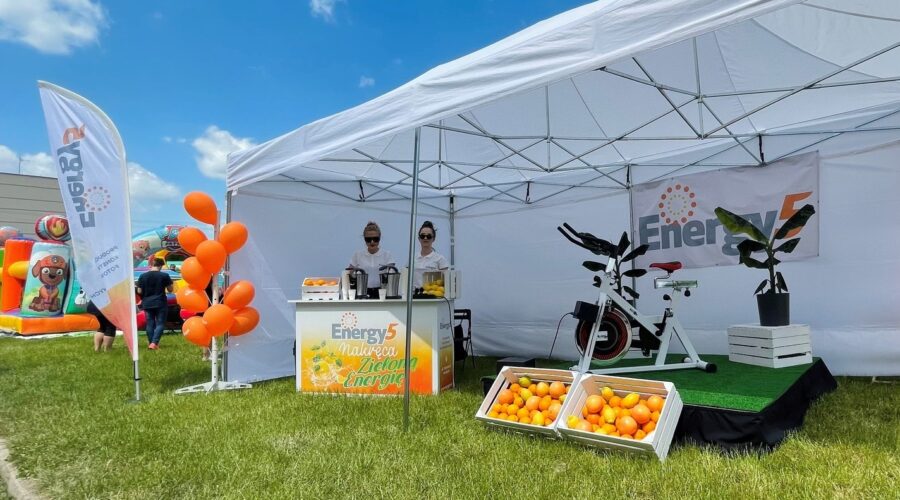 We generate green energy!
We engage in local social activities promoting the idea of ​​renewable energy sources and a healthy lifestyle.
We supported the organization of a family weekend in Płock and Gostynin. During the event, together with the residents of Płock and Gostyń, we produced green energy! Visitors had the opportunity to squeeze fresh juice thanks to the energy generated while riding the mobile bicycle station.
The campaign organized under the slogan "Energy5 drives green energy" was aimed at promoting care for the environment through the production of green energy, as well as promoting a healthy lifestyle.