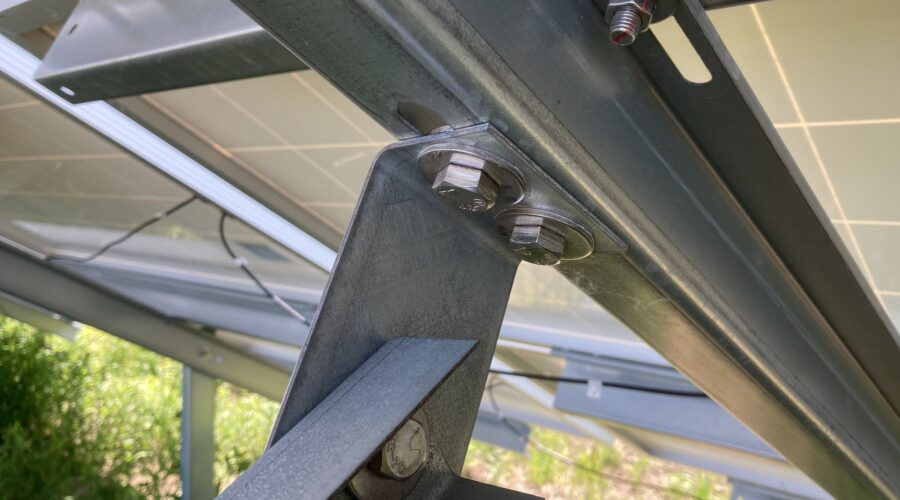 Mistakes made while installing free-standing PV systems
Proper, done in accordance with the instructions, assembly of the ground mounting systems allows installers to save time and, importantly, guarantees trouble-free operation of the photovoltaic system. For the installer it is also important to keep the warranty from the suppliers of PV module mountings, which is valid when instructions in the manual are followed. 
Even minor assembly errors can have a negative impact on the safety and stability of the structure that holds the photovoltaic panels.
Find out about the most common mistakes encountered by the Supply and Assembly Department of Energy5 during inspection visits to photovoltaic farms.
1. Incorrect assembly of the supporting structure
exceeding the admissible assembly deviations (e.g. too shallowly driven in legs),
use of damaged / bent assembly elements during transport,
omission of elements such as brackets in the assembly of the system,
interference with the structure during assembly problems (e.g. drilling in the structure, edge grinding, cutting or other activities damaging the protective coating),
incorrect adjustment of the structure elements, as a consequence too large distance between the clamp and the module frame, bending of the elements in order to make the structure fit.
2. Incorrect screw connections
too high / low screw tightening torque,
untwisted screw connections,
adapters incorrectly inserted into the mounting holes,
incomplete fastening kits.
The tools used for this purpose influence the correctness of the bolted connections. For tightening the fasteners wrenches and / or impact drivers are not intended (they may cause the phenomenon of "seizing" of the mounting bolts).
3. Improper protection of elements with anti-corrosion coating
leaving dirt on the structure,
mechanical damage of the anti-corrosion coating,
no anti-corrosion protection of the legs of the structure at the point of contact with the head of the pile driver (zinc paint at the point of scratch),
additional protection with paint other than that indicated in the Operation and Maintenance Documentation, use of paints with too low zinc content.
It is worth paying attention to the process of loading, transport and unloading, which should ensure protection of the structure elements against mechanical damage, which affects the anti-corrosive properties of the metallic coating.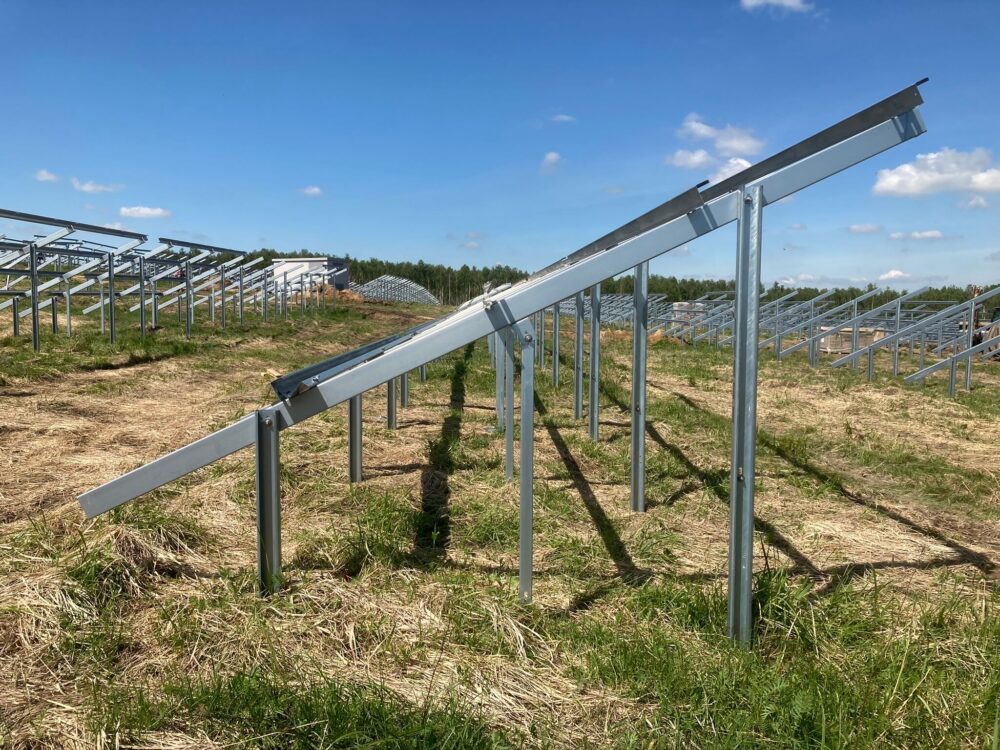 A wide range of professional service
At Energy5, we carry out individual PV mounting systems designs, we test and produce innovative PV mounting systems. We provide comprehensive service, our assembly teams provide the service of driving in and bolting systems. Additionally, as the only company on the market, we offer inspection visits during the installation of photovoltaic structures. Our experienced engineers conduct visits during the implementation of large or problematic investments. During the inspection, we perform a series of tests and measurements to verify that the structure has been installed in accordance with the manufacturer's recommendations. The design acceptance report confirms proper installation in accordance with the manufacturer's recommendations and is the basis for meeting the warranty assumptions of Energy5.
19.11.2021