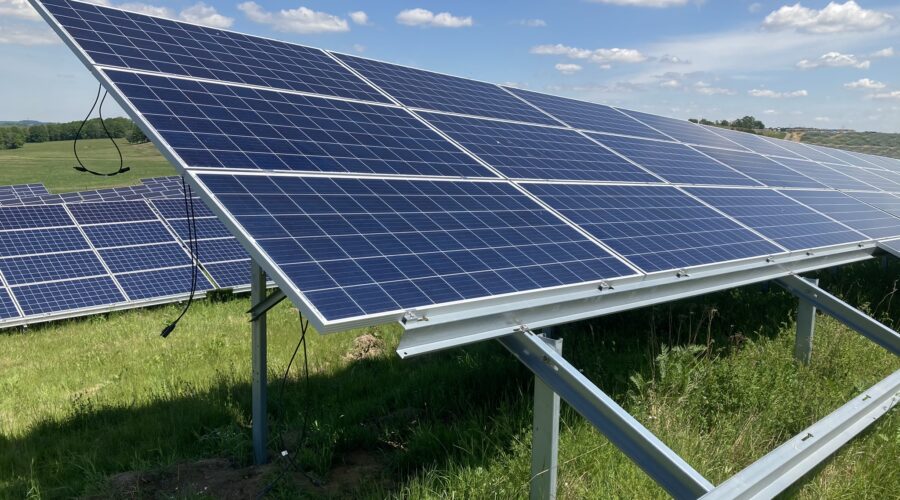 How do we design our freestanding PV structures?
There are dozens of different support structures available on the market for mounting photovoltaic modules. However, how to choose a solution that will not only be durable and safe, but also cost-optimized? In this article we tell you how our systems are created and why it is worth choosing to cooperate with Energy5!
From idea to a final project
Our daily work makes us realize how much we can still do on the Polish and European photovoltaic market. Therefore, we use every opportunity for development, creating systems adapted to the ever-changing expectations of our customers.
The basis for success already at the design stage is the choice of material for the production of the ground structure. At Energy5, we only use the highest quality steel. However, this is not its basic version, but black steel with a Magnelis® metallic coating. The alloy of zinc, aluminum and magnesium used in it provides up to three times better protection against corrosion than ordinary galvanized steel. The use of the highest quality raw materials gives us a lot of design freedom and allows us to deliver products to even the most demanding locations. This applies primarily to places with a C4 or C5 corrosivity class (industrial or coastal areas – with high salinity). It is worth noting that the location of a given investment is also important due to the prevailing wind and snow zones, to which we adjust the specific parameters of the structure.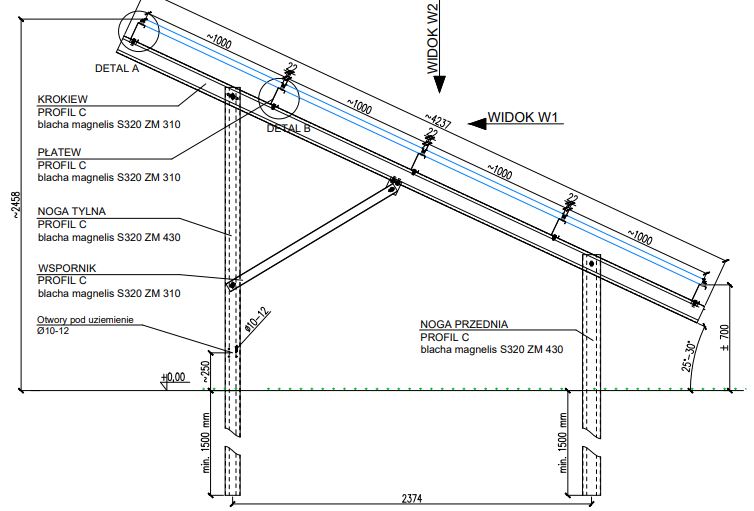 The Energy5 team consists of qualified designers who each time adapt the offered systems to the individual needs of customers. This is especially important when we are dealing with problematic soil – in such cases, the received geotechnical documentation is analyzed, allowing us to select the type and length of profiles that enable the installation of stable PV structures.
Made-to-measure production
We have two own machine parks, which are located in central Poland. The resulting production independence gives us the ability to quickly deliver our construction solutions for subsequent investments. We use seven production lines from reputable suppliers, and their pillar are CNC lines for punching and cutting sheets from characteristic circles. The machines are programmed in a way that reduces the generation of production waste, which translates into optimizing the costs of the entire process.
Safety without compromise
The systems for mounting photovoltaic modules we propose have undergone dozens of tests and tests in accredited research centers. The received certificates, along with the National Technical Assessment, valued on the Polish market, confirm the above-average quality of Energy5 products, which is a guarantee of their durability and safety of use.
Are you interested in cooperation? Feel free to contact us!
28.03.2023