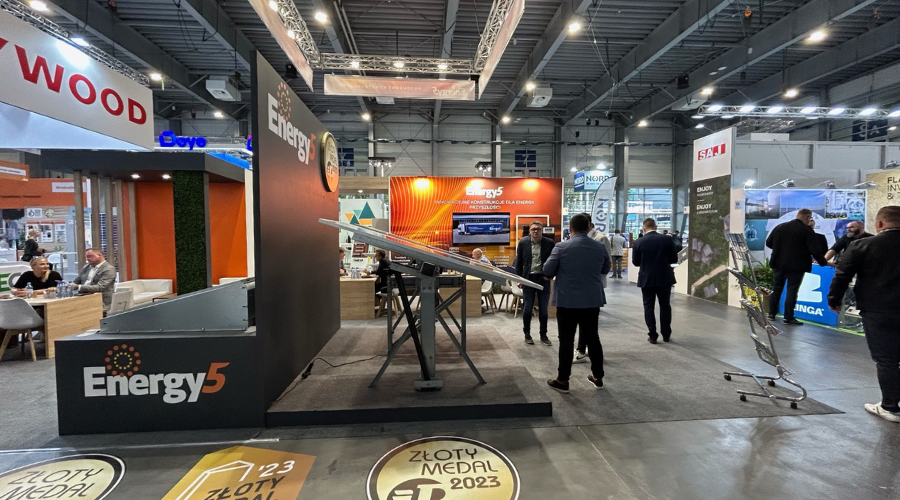 GREENPOWER 2023 – Energy5 products awarded with Gold Medals!
There is no deny that GREENPOWER 2023, which ended last week, was very intense for Energy5! Thank you for so many interest in our stand and long conversations over coffee, which invariably inspire us. Our experience shows that it is difficult to find better communication than face to face – it is thanks to you, our clients, that we can constantly develop our product offer!
At the Poznań International Fair, we proudly presented products in which our best engineers put hundreds of hours of work. Both the photovoltaic tracker, i.e. a ground structure that follows the sun, and the elevated version of the aerodynamic flat roof system aroused great curiosity among the visitors. No wonder that these innovative photovoltaic solutions have also gained recognition among the experts of Grupa MTP, who awarded them with Gold Medals.
Motivated to act, we look forward to participating in the next fair of the renewable energy sources industry, which we will keep you informed about!
See a short video report from the fair!
22.05.2023