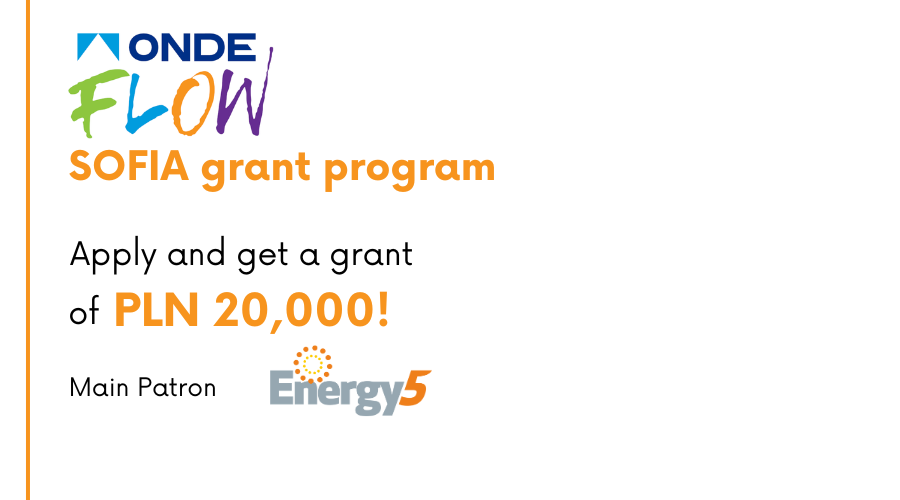 Energy5 the main patron of the SOFIA grant program
This is the second edition of Science Onde Flow Innovation Academy! We were pleased to take on the role of the main patron of the project, which opens many doors to talented innovators who see their future in the renewable energy industry.
The ONDE FLOW program aims to intensify the development of the RES industry through educational activities, patronage, discussion forums, events and grant programs. Importantly, applications have already started! There are many thematic categories to choose from – Energy5 is the patron of the "Wild RES Card" – projects can be submitted in it regarding:
– designing photovoltaic structures,
– photovoltaic trackers and control systems for PV trackers,
– innovative structures for agriculture and construction,
– selection of ground structures for demanding soil and weather conditions.
Why is it worth it? See what you can achieve with SOFIA:
– co-financing of up to PLN 20,000 for the implementation of your project,
– contact with experienced specialists in the RES industry,
– being part of the transformation of the Polish energy industry.
Don't delay – applications are accepted until May 15, 2023!
The total pool of funds that will be allocated to scholarships is as much as PLN 200,000! Interested in this project? Check the details and terms and conditions on THIS PAGE!
The organizer of the Science Onde Flow Innovation Academy is ONDE SA – a company that has been dealing with the comprehensive implementation of projects in the field of renewable energy sources for years.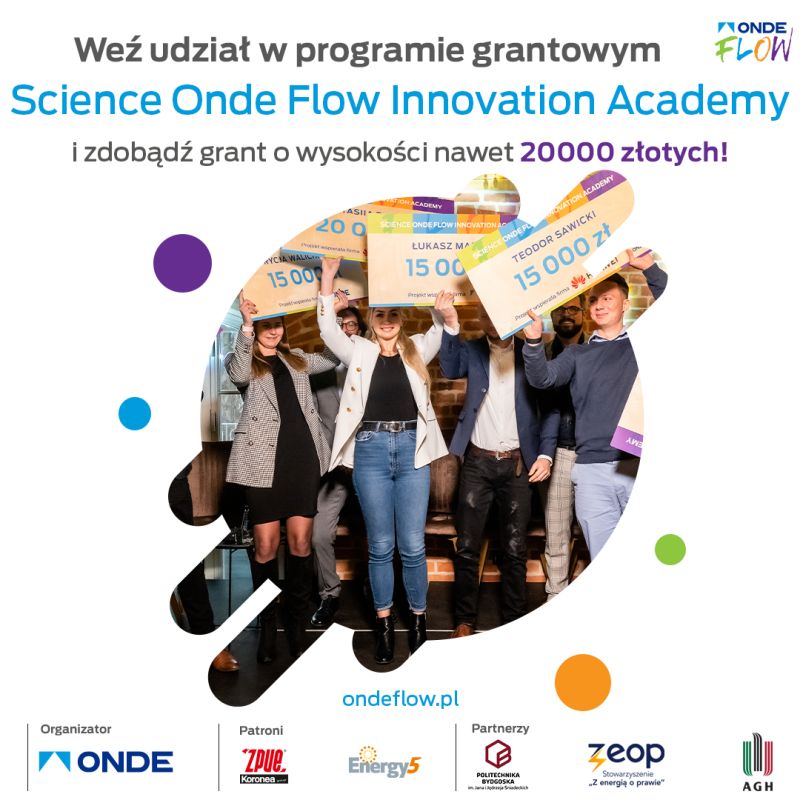 13.04.2023